---
Transaction report→ Cashierwise Report
This field is use for the collect the report for Cashierwise.
There are three ways of cashier bill report
o Detailed (image 01)
o Summary (image 02)
o Item wise summary (image 03)
First you will select the any Three of them, and select the Section, Category, Cashier Name, Date (From & To, Shift Name, then press Report.
It will show Cashierwise Bill Report for Detailed, Summary and Item wise summary report.
Image 01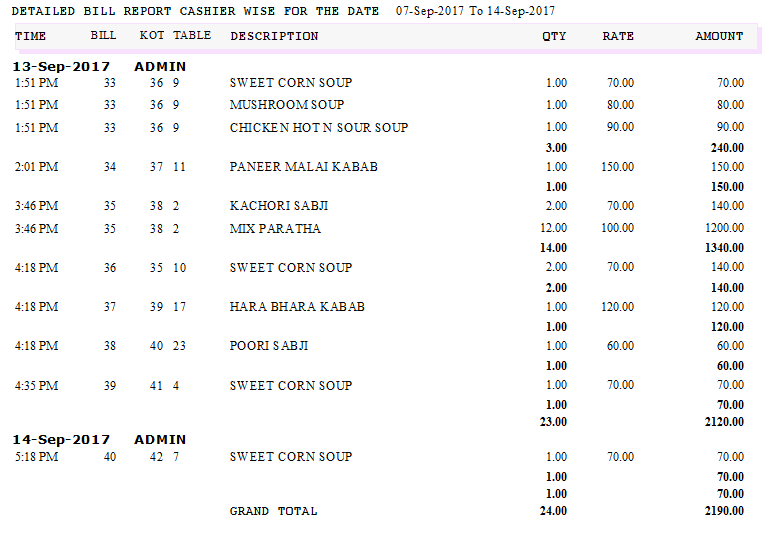 Image 02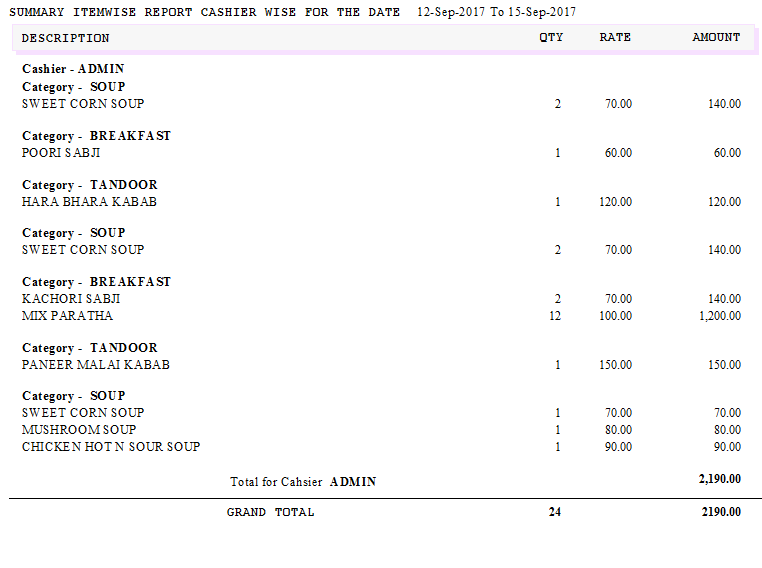 Image 03