---
File→ Select Company
This module is used for the Select The Company.

First you will Select Company/ Department Name.
When you want save the Company/Department Name Press Apply Button.
Here we can change the Company/Department name, press Company Info Button.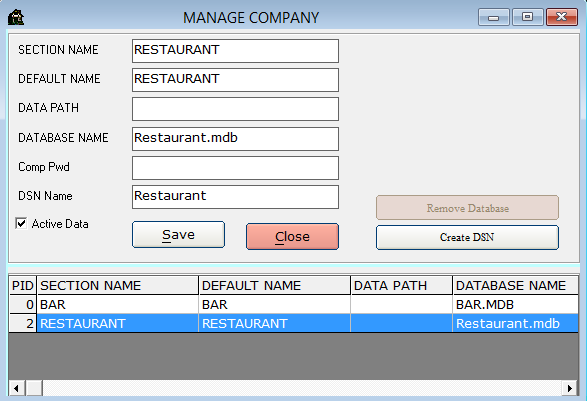 Here you can change the company information.
Enter the section name, Default Name, Data path, Database name, DSN Name.
When you want save the details press Save Button.
Active Data is the activate the section name.
If you want Remove the Database press Remove Database Button.
And Create new DSN (Data Source Name) for e.g. Bar, Restaurant, press Create DSN button.
Close is the Button Exits from the Module.