---
KOT for Direct Billing
This method is used for Direct billing in KOT.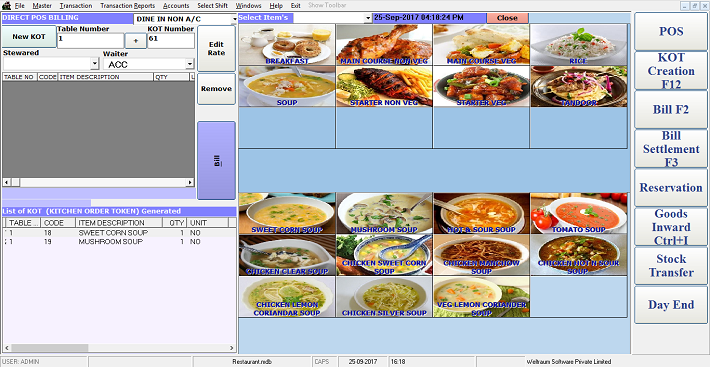 This field is used for Direct billing entry.
Here you can't select the Table on POS, Direct billing in KOT, display the Table Number automatically.
Then you can change the Table number.
Here Table number, KOT number, Steward name, Waiter name (Steward and waiter name access, from Steward and Waiter Master), Item description, QTY, Unit,
Rate, Amount, PAX…. are required.
These fields are display automatically when you select from item list.
When you want edit the Rate of the item press Edit Rate option. Here you will changes to rate of the item.
When you want remove the selected item press Remove Button.
Then billing that item press Bill option.
After that same procedures apply to the Bill Generation in KOT creation option.