---
Daily Collection Register Billwise (Ctrl+B)
Transaction report→ Daily Collection Register Billwise (Ctrl+B)
This field is used for the Daily Bill wise collection Report.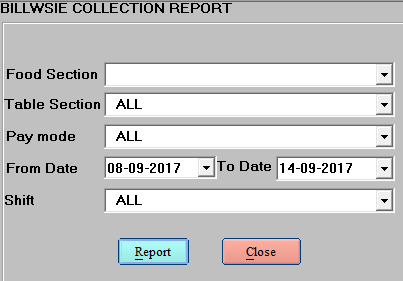 You want known the daily collection report first select the Food Section, Table section, Payment mode, Date and Shift name.
Then press the Report and that should be display the Bill Wise Collection Report Form.
You want close this application then press Close Button.